Plan a personal demo
It is possible to schedule a personal demo via our site. During a personal demo, a colleague of ours will take you through the possibilities of Stockpilot and together he will look at what Stockpilot can do for your company.
Go to stockpilot.com
Click on the button Plan a demo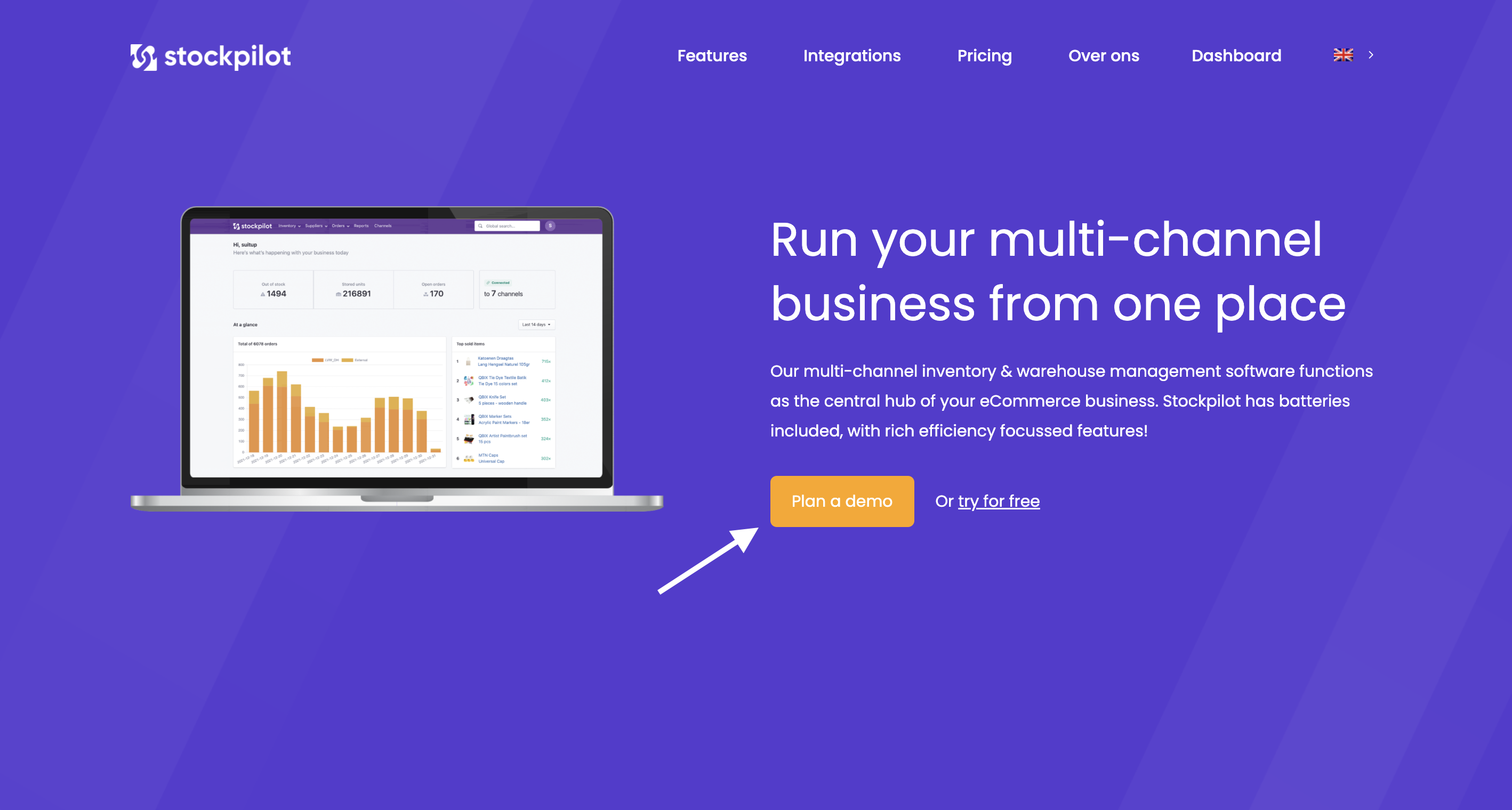 Choose for the 30 minutes meeting
Choose the time that suits you best to have a demo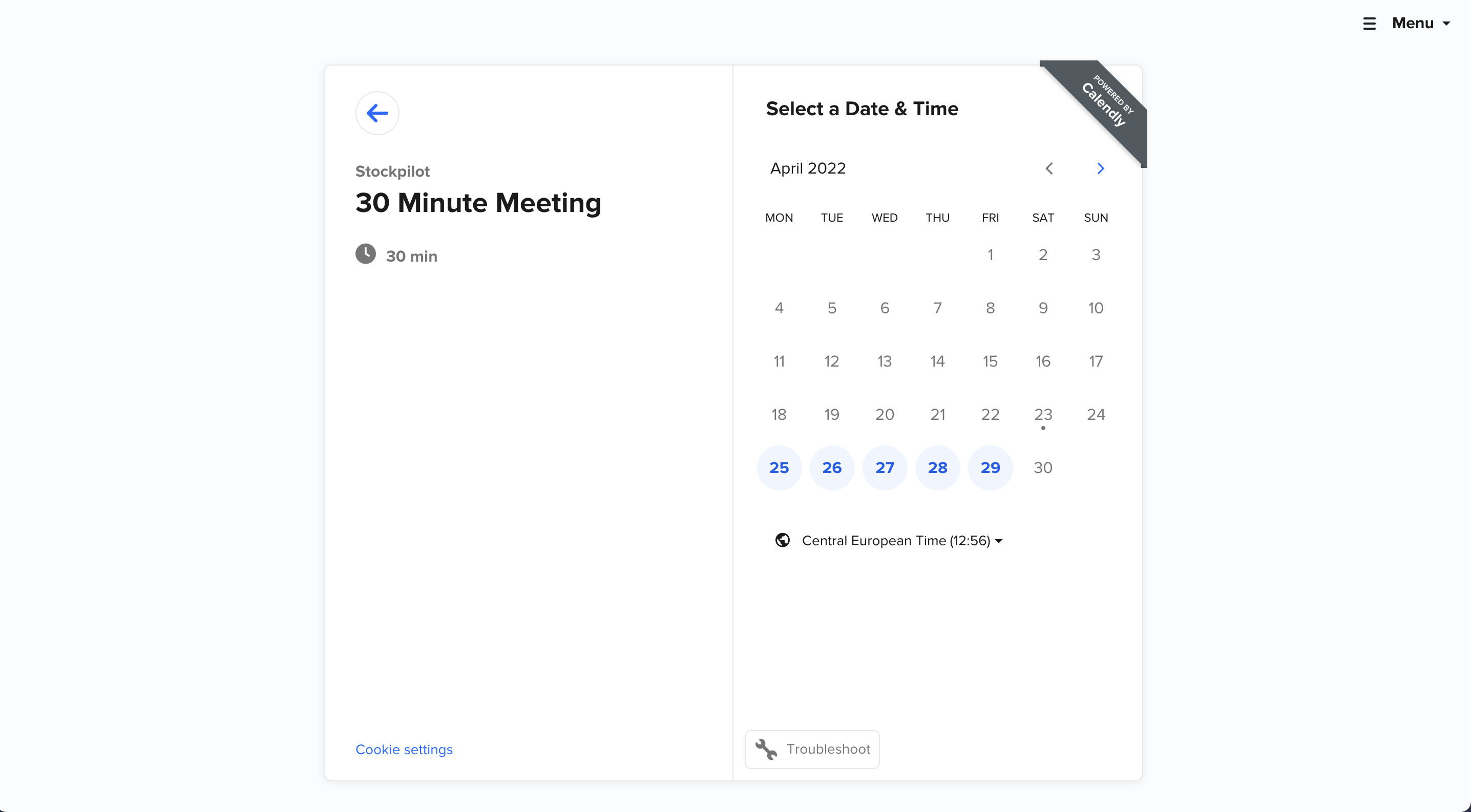 Enter your contact details
Click on Schedule an appointment and you will receive an email with the confirmation and the link that you should use to start the digital Demo
Do you have any questions before planning a demo? Feel free to contact us via chat, phone or email!
---