Marketplace & shopping cart integrations
When you started your Stockpilot account, one of the first steps to take is to integrate the sales channels you are selling on.
Stockpilot offers an ever growing range of marketplace integrations like Amazon, Etsy, bol.com, Kaufland, Cdiscount and many more. Besides marketplace integrations, many e-commerce sellers have their own webshop system. We currently offer WooCommerce, Shopify, Mijnwebwinkel and many more to come!
To manage your integrations, navigate to Channels in the top bar menu.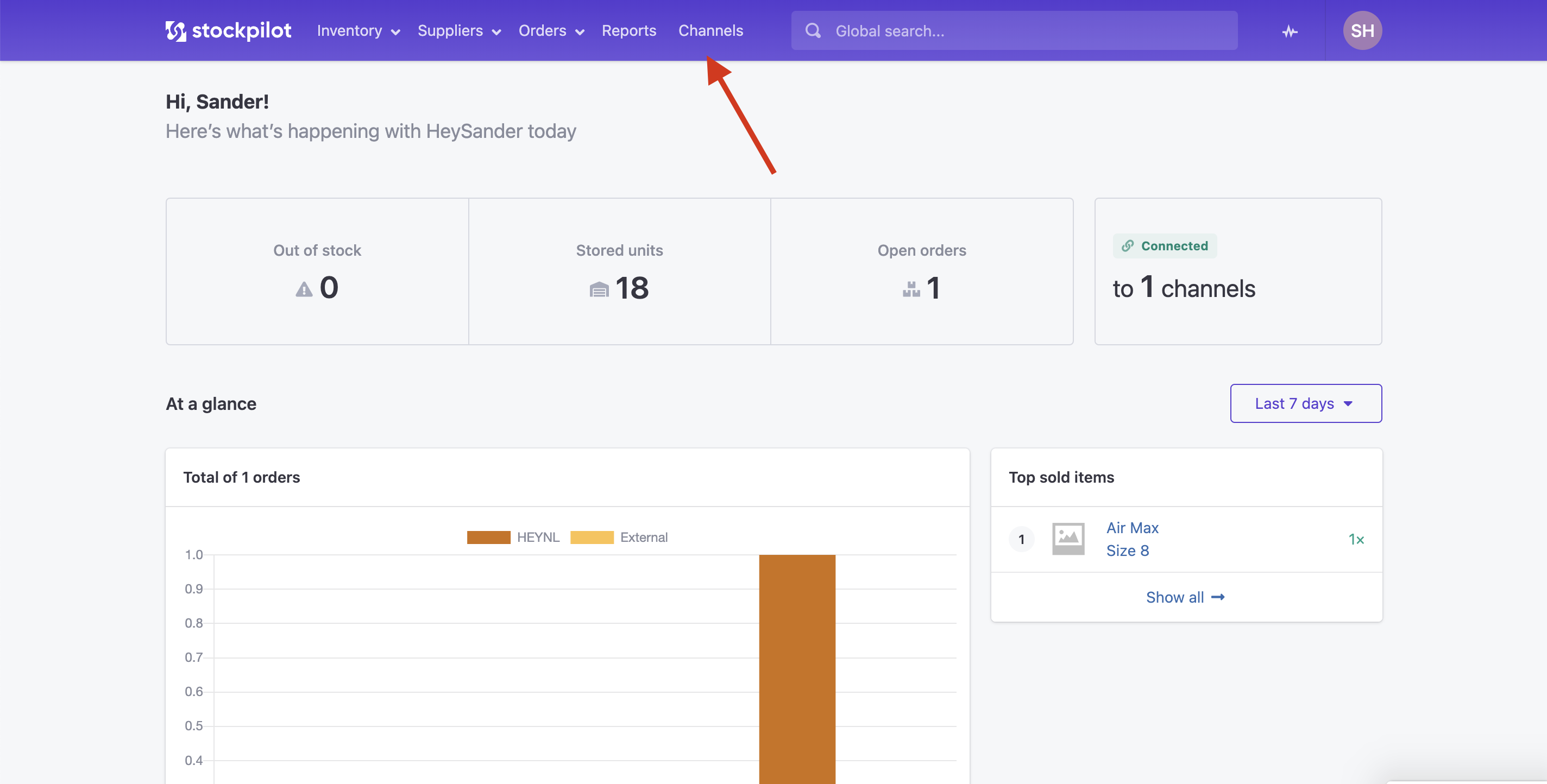 From here you'll see an overview of all your connected channels. By default you'll see one channel connected with the Stockpilot icon in front of it.

This channel is your b2b store. You'll find more on the use of this in this section of the knowledge base.
Add new channels
To add a new sales channel, simply click the New channel button on the top right.
A popup will appear, where you can pick your marketplace or shopping cart of choice and hit proceed.
An alternative way of starting a connection is hitting the Connect tab in the second navigation bar. Clicking this button will lead to the connect shop page where you can find a bit more information about every marketplace & shopping cart.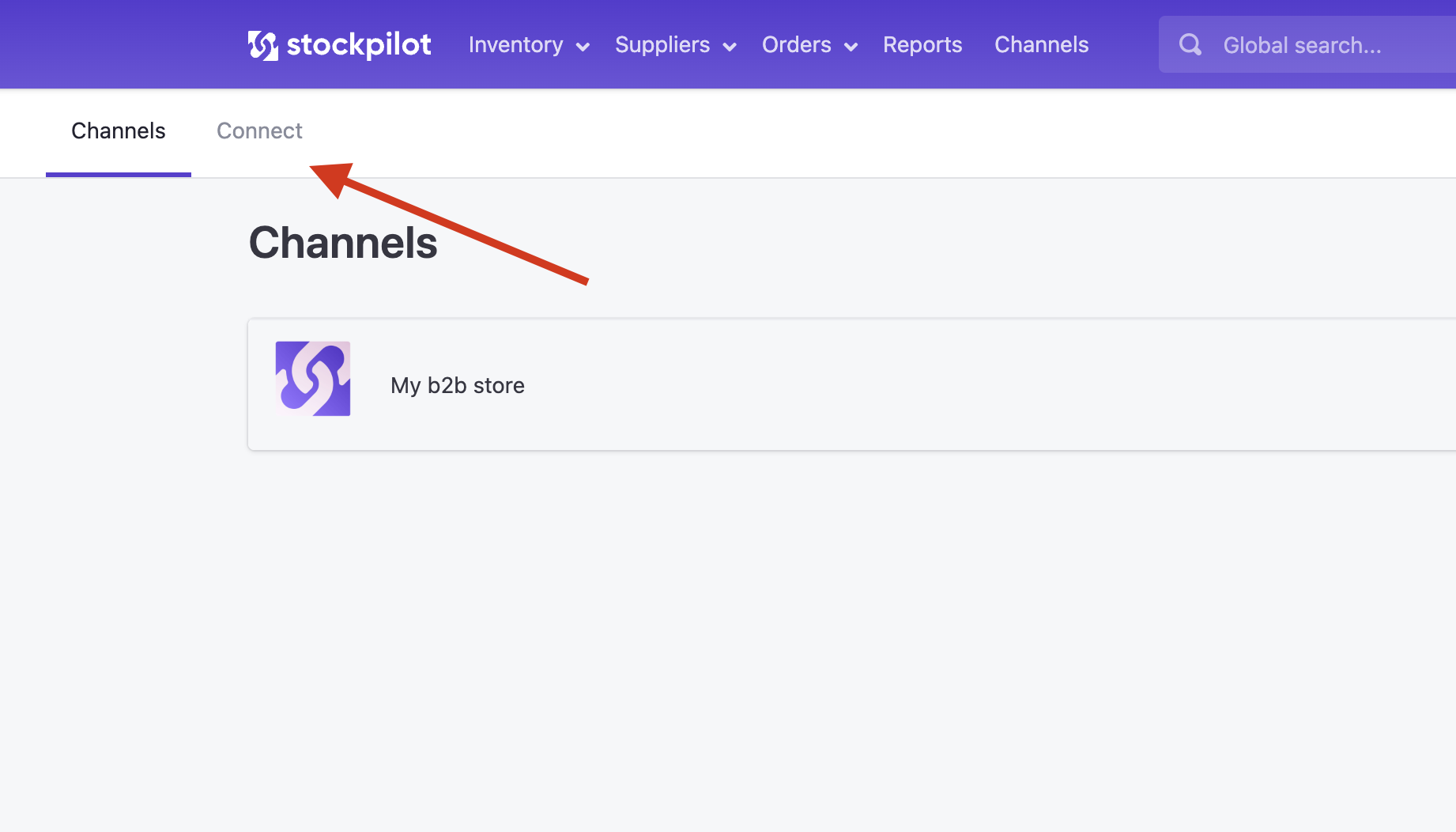 Every new connection comes with an explanation on how to get your API keys etc. Besides that, you'll also find an article for every new marketplace and shopping cart connection in the Manage sales channels section of the knowledge base.
If you need help, please contact us by chat, email or phone. Where here to help!
---